Limo Hire Brighton for the Boys!
It's becoming increasingly common to see big, expensive cars cruising around cities like Brighton. Whether it's a speed machine which is built for the track or a luxury home on wheels designed for nothing but comfort, the boost in popularity of these vehicles isn't thanks to everyone suddenly getting rich. Instead, private hire, rental services, and other ways to borrow someone else's wheels are getting more popular, and we can help you to take a slice of this action for yourself by checking out limo hire in Brighton.
There are few better ways to make a day with your best mates memorable than a limousine. Few people have had the chance to spend time in a vehicle like this throughout their lives, and this makes the experience into one which they'll never forget, especially if it comes with the right entertainment. To give you an idea of the range of packages we offer, and also inspire you to start planning your manly day out, this article will be exploring some of the best uses for the limousines we have on offer.
Limo Hire for Sporting Events
Finding enough time to get the lads down to Falmer Stadium to enjoy a footie match together can be a challenge when everyone is busy with work and adult life. When you finally get the chance, having to hold yourselves back for the sake of your designated driver can suck the fun right out of it all. Our limo hire in Brighton can have you arriving at the match in style, followed by a ride around town to celebrate the victory you've just witnessed. We also offer chauffeur driven limousines to our local golf courses, horse races, and the prestigious Brighton and Hove Greyhound Stadium.
Limo Hire for Clubbing & Nights Out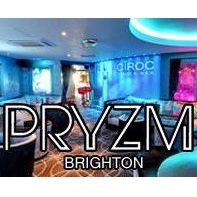 There are few better ways to let your hair down than to group up and enjoy some time in a nightclub or two. With Shooshh Brighton recently undergoing an eye-watering £1 million renovation, it's a great time to experience this VIP super club, but you'll want to arrive in style. Along with Shooshh, Brighton is also home to a venue run by the popular Prysm franchise. Our club packages include the price of tickets and VIP passes, giving you the chance to jump the queue once you've stepped out of your limousine.
Limo Hire for Birthdays
Adult birthday parties don't tend to be quite so varied as those which young people have. Usually consisting of a meal, some drinks, and maybe a movie, finding a way to make an event like this extra special can be tricky. We offer special limousine tours especially for birthday celebrations, giving you the chance to cruise around Brighton like never before. Alternatively, though, you could also use our limo hire services to go between venues, starting at the Coal Shed or 64 Degrees for some food, followed by a stop at one or two bars, and ending with everyone being dropped off at home.
Limo Hire for Theme Parks
While Brighton has a lot to offer, no one could blame you if you'd want to seize the opportunity to escape the city for a day, and there are plenty of ways to achieve this goal in the UK. Theme parks are one of our favourites, and we've built a range of packages which include both the return trip and tickets to get inside, covering just about everything you'll need for a great day out. Legoland Windsor, Thorpe Park, and Chessington World of Adventures are our main offerings, but we can take you elsewhere if you'd like to try something different.
Limo Hire for Stag Nights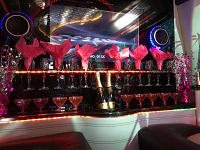 When one of your closest pals is about to get married, it's crucial that you and your friends give them the right kind of celebration, and stag nights are a big part of this. These events are notoriously challenging to organise, though, making it hard for a lot of guys to feel confident that they're going down the right route. Our stag party packages can take this work out of your hands, providing you with everything from limo hire to entertainment for the day, with options like paintball, wine tasting, and even erotic dance up for grabs. This is a sure fire way to ensure that the groom-to-be isn't left disappointed.
Spending time with the guys in your life is always a pleasure, and you have loads of great memories with these people. Of course, though, when you want to do something a little bit different, it can often be hard to find an option which doesn't break the bank. Limousines may be designed for the richest among us, but hiring one is something which anyone can afford. Give us a call or ask for a quote now
Published Date:
April 16, 2019