Limo Hire for 2020
A limo isn't the most common vehicle to think of hiring, but a case could be made for a special occasion such as a birthday, a party or even a prom. So in this article, we're going to take a look at a couple of reasons why you might want to hire a limo in 2020.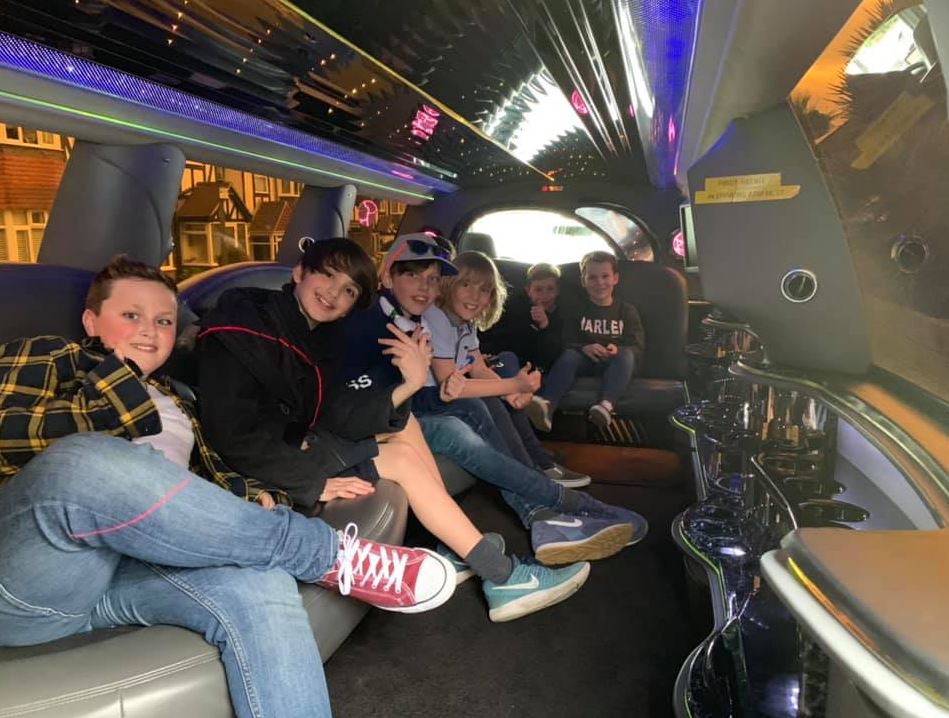 Plan an amazing birthday party in a limo
It's the new year and that means people are going to have their birthdays ahead. Why not make it something extraordinary by planning an awesome party and ferrying your guests to the venue in Brighton in a limo.
It's a special way to make your friends and family members feel like VIPs and it's also a cheeky way to get some pre-drinks before you arrive at the venue. It's much better than visiting a pub as you head out or getting pre-drinks at home. You can blast loud music, dance and get to your venue safely while also picking up all of your mates.
There are plenty of venues that can offer an unforgettable birthday bash in Brighton. From karaoke nights to private booths and energetic dance floors, there's no shortage of awesome places to visit for a wild birthday party. Showing up in a limo adds a classy touch to the night and makes it that much more memorable.
Limo Hire for special school events
Whether it's a prom night or a graduation party, showing up in a limo will make you the talk of the year. Invite some of your best mates to be picked up in a flashy limo, enjoy a couple of drinks as you party in the back (assuming you meet the legal drinking age!) and then arrive at your destination stress-free and ready to party.
Rolling up to your venue in a limo will turn the heads of your fellow students. It helps to make your prom or graduation party that much more interesting and it makes a fantastic opportunity to take some photographs with your fellow classmates and even teachers.
Star Limousines offers a number of different limos that would suit a prom or graduation. From a 16-seater party bus to a pink 8-seater Chrysler, you have some fantastic choices for driving around Brighton in style.
Do business in style
Limos are a great way to pick up and treat your clients to an entertaining night out. Whether you decide to collect them from the airport and make them feel like a VIP or rent a limo for the whole day to ferry them around, a limo is a great way to show that you can treat your clients in style.
Star Limousines offer a range of different packages that are suitable for corporate events and scenarios. We offer airport transfers from major airports such as Gatwick, Heathrow and Luton, and we can also take you anywhere within Brighton or Sussex.
As with all our limo hire services, you and your business clients will be treated to a complimentary bar and a smooth ride as you discuss your business and catch up with your clients. This is also a great service for corporate events, such as a staff party for your business or to celebrate the release of your products.
A special wedding occasion
Star Limousines are also well-equipped for all kinds of wedding scenarios. Whether you're looking for a limo for an Asian wedding, for stag and hen nights before the big day, or even for a traditional wedding service, we're more than willing to tailor our services to your exact needs and become the wedding chauffeur service that you've always wanted.
All of our limos can be dressed in bows, ribbons, flowers and other wedding decorations. Our limos have professionally-fitted and designed interiors that will help you relax in a luxurious environment before you arrive for the big day. Even if you're not the one getting married, arranging a luxurious form of transportation such as a limo in Brighton is a great way to start the day and arrive in style.
Our wedding packages even come with assistance throughout the hire, such as helping you leave and enter the car. We aim to provide the highest level of professionalism when it comes to limo hire, and we're well-trained to support brides, fathers, children and anyone who might feel a little nervous before the big day.
No matter what event you're planning, we make it easy with our wide selection of different limo hire packages. They suit many different situations and can easily be custom-tailored to your needs. Contact us today for a quote.
Published Date:
January 14, 2020