Limo hire for Stag Parties
Fancy a stag party with style? Why note book a limo hire with Star Limouses?
Let us organise your complete day. Try your hand at Paintballing, Go Karting, Quad Biking or Snow Boarding to mention just a few of the package deals we have available to you.
Adding a touch of glamour and decadence to your stag weekend could consist of a stretch limo hore for an hour or two at the start of the evening, or why not keep it for a whole day !
With the vehicles getting ever more glamorous and luxurious, it's always worth it, even more so when you consider the bottles of bubbly and beer we throw in to help pass the time.
Give them an experience they will never forget before their big day!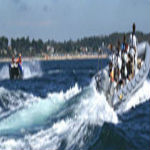 Our most popular experience includes a Zapcat experience in the morning followed by a fast Rib ride to the Isle of Wight for lunch, to one of the many fantastic fish restaurants or one of the yacht clubs in Yarmouth (From as little as £79.00 pp based on 13 people travelling).
The perfect way to start your party weekend!!!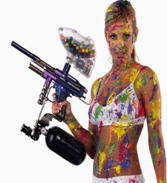 We know some of the finest paintball sites in the country, taking up to 500 people a day at some of the sites. We have state of the art equipment, numerous scenarios and years of experience, to make your day a truly memorable experience (from as little as £47.50 pp based on 8 people travelling). You will wonder how Robin Hood ever got so good or if the stories have been exaggerated a little!
The ancient sport of archery has tested man's skill and courage for centuries from back in the time when facing heavily armoured knights and charging horses to slightly more modern day hunting various wild beasts throughout America and Africa.
Don't worry, you won't have to put yourself though any dangers like this, but you will feel the excitement and appreciate the skill as you release your arrow course guns, although our instructors will always load the cartridges.
Like no other dirt buggies in the country,we offer variety and excitement for all you adrenaline junkies!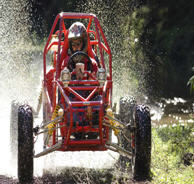 There are the all-sliding, all-spinning, wheeling Powerturns, with their two engines, two power sticks and skid steering, they really can turn on a sixpence. There are no footbrakes or steering wheels so this truly is a unique experience. With either one driver or teamwork with two drivers at the same time these will have you crying with laughter and pumped up with adrenaline! Follow this with the super fast single-seater dirt buggies with so much power you have to control the slide in the corners, accelerate up the hills and make your heart race on the straights. The courses are not just a tame trundle round a field but extended over 2 miles of course with hairpin bends, chicanes, fast straights and corner slides.
(From as little as £113.50 pp based on 8 people travelling)
Laposine is one of the most versatile adult entertainments there is!!!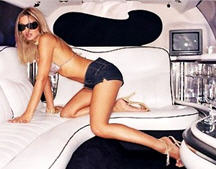 Flexible and erotic, enjoy this ultimate experience anywhere – Laposine is sensuality on wheels! In the luxury of your own private limousine we can promise you an unforgettable journey.The Laposine experience is ideal for many occasions including stag nights, hen parties and birthdays. Make your important outing as special as it can be: combine the extravagance and comfort of the best cars with the erotic pleasure of the finest sensual dancing. Once you've travelled with Laposine, you'll be spoilt for any other form of executive travel!(From as little as £83 pp based on 8 people travelling)
As seen on celebrity fit club. Our venue was used for the actual TV series!!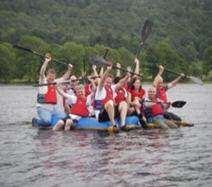 The aim of this exercise is to get each team member across the lake and around the Island with the aid of a raft which they must build themselves with the materials provided. They must choose which materials to use before they begin and are encouraged to brain storm a plan before attempting to build the raft. Each team is briefed before the event as to the rules. This event is great fun!!(From as little as £115 pp based on 8 people travelling)
The best way to start any party!!!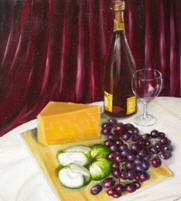 Each team gets a map, compass, clues and coordinates. Using much of the forest, lakes and the safe area, each team needs to find a collection of objects.These objects are a bottle of wine, corkscrew, Glasses & Cheese & Biscuits. Best time wins.
Includes Target Shooting!!!
(From as little as £115 pp based on 8 people travelling)
Start your party in style!!!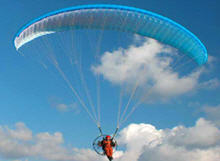 Paramotoring which is Parascending but with a motor attached, where you will enjoy a tandem pleasure ride with a world champion Paramotoring expert, all over the south downs and up to the coast line, which will swoop you around for about 10 minutes. (From as little as £120 pp based on 8 people travelling)
The Jet Boat experience is totally unique and unlike anything else available on the water in London.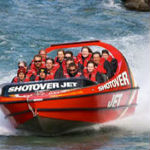 Jet boats have incredible manoeuvrability, and to take advantage of this, they leave from a more exclusive part of the River Thames, away from the crowds. To experience the jet boat thrills, they have secured access from Cadogan Pier by Albert Bridge in Chelsea and into calmer and less populated waters. In this upmarket area, you can get away from the hustle and bustle of tourist London, look at Chelsea and Kings Road with its shops, boutiques and opulence, and meet at a
quiet pier where you can prepare for the jet boat experience. Then move on downstream past the Houses of Parliament and as far as Canary Wharf, in a circular trip
under one hour taking in the most popular sights of London which are best viewed from the river The vessel is a thoroughbred, originally developed by the Royal Marines
for use as an offshore raiding craft. With twin engines providing ample power and twin Rolls Royce Jet propulsion with an aluminium build, it is a revelation.
Converted for passenger use, it has comfortable seating for up to 20 people, resulting in a remarkable and unique vessel in the UK. This boat brings a whole new
experience to the river and must be on your list of things to do in London!!
(From as little as £82.95 pp based on 8 people travelling)
Kneeboarding, Wakeboarding and Waterskiing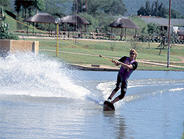 Wakeboarding is the fastest growing extreme sport in the world, and has become as much of a lifestyle as a recreational activity.We offer 2 boatlakes dedicated to wakeboarding with 2 brand new 2007 correct craft boats; and it is the only site in the UK to boast two cable tows – an excellent place to practicethose skills for the boat.
Our main wakeboard lake is home to the brand new 2007 Nautique SV 211 which caters for all levels of riders. So if you are just starting out or throwing down those big
airs this is the place to be. Our second wakeboard lake boasts the 2007 Nautique 206, and is ideal for beginners to intermediate riders. We offer wakeboard sets for
all levels, and are keen to help first-timers through to experts! So come down and get coached by our international coaching staff who will help you become the best
rider you can be!
Waterski
This is the oldest and most prestigious waterski club in the UK, We are proud to boast 3 waterski lakes, the latest Ski Nautique boats and a team of top international
coaches.
This experience is ideal for those looking for a unique experience on a hen or stag day.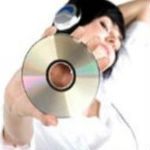 It is a great fun start to your hen or stag party. Limo hire can be arranged for pick up and drop off. Food and drink can be brought into the studio, as long as you don't spill it on the mixing desk PLUS you can each take home a CD of the finished recording to remember your day!(From as little as £105 pp based on 8 people travelling)
The newest 'extreme' activity to come to the south coast, set atop Devils Dyke within 100 acres of rolling South Downs.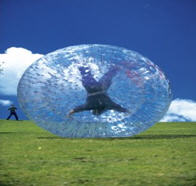 You will enjoy amazing views across Sussex, Brighton and the Sea. The Orb-run is the longest in the country, half a mile long! A great setting for a once in a lifetime experience… What's even better is we have different types of Orbs, have you heard about the Aqua-Orb… you and up to 2 friends step/jump/clamber into our 12 foot ball named 'omagod'…Along with 20 litres of cold water!!! You will travel down the hill laughing and screaming in what must surely be the nearest we'll
ever get to going into a human washing-machine… first class fun. Then there's the harness orb, this involves you and a friend being harnessed in to the inflatable,
human-like hamster ball, to roll down the hill at up to 30mph watching the world turn and tumble in front of you, you'll love it!
(From as little as £85 pp based on 8 people travelling)
These popular treasure hunt packs contain 5 sets of clues with one set of answers.Treasure hunt packs can be suitable for any number of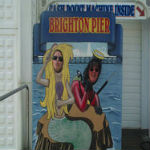 Hunt Fun treasure hunts require no prior knowledge as all clues are solved by observation. Treasure hunts aren't just limited to Hen and Stag parties either. Both young and old will be fascinated whilst meandering around for a couple of hours. We even supply a map just in case you get lost. Visit somewhere new and learn some interesting facts at the same time. Try a local one. You'll be surprised what you have walked past and never noticed!
(From as little as £60 pp based on 8 people travelling)
Planning to propose? Or just fancy an evening with the lads or that special someone? Then the London Eye is the place for you!!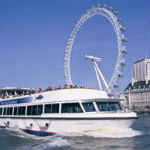 Enjoy a 40 minute circular cruise on the River Thames with fascinating live commentary.
Enjoy a glass of Pommery Brut Royal champagne served by your host while you take in amazing views of the capital.
Enjoy Britain's most loved summer beverage, Pimm's and lemonade, at Britain's most iconic landmark, the London Eye.(From as little as £67.00 pp based on 8 people travelling)Not found what you're looking for? Contact us and let us plan a day/night that fits your budget!!!
Quote me for this limousine stag night service