Why You Should Consider a Party Bus Hire for Your Night Out
If you're looking for an amazing night out, with guaranteed luxury and comfort from the moment you leave your home to the second you get back, a party bus hire should give you everything you could possibly wish for.
Just picture this – you and up to fifteen of your friends in full party mode, driven from club to bar to club and back home again, in serious style. Interested? If so, read on to find out the best reasons for hiring a party bus, and what to expect from your trip.
Party Bus Hire – The ultimate in luxury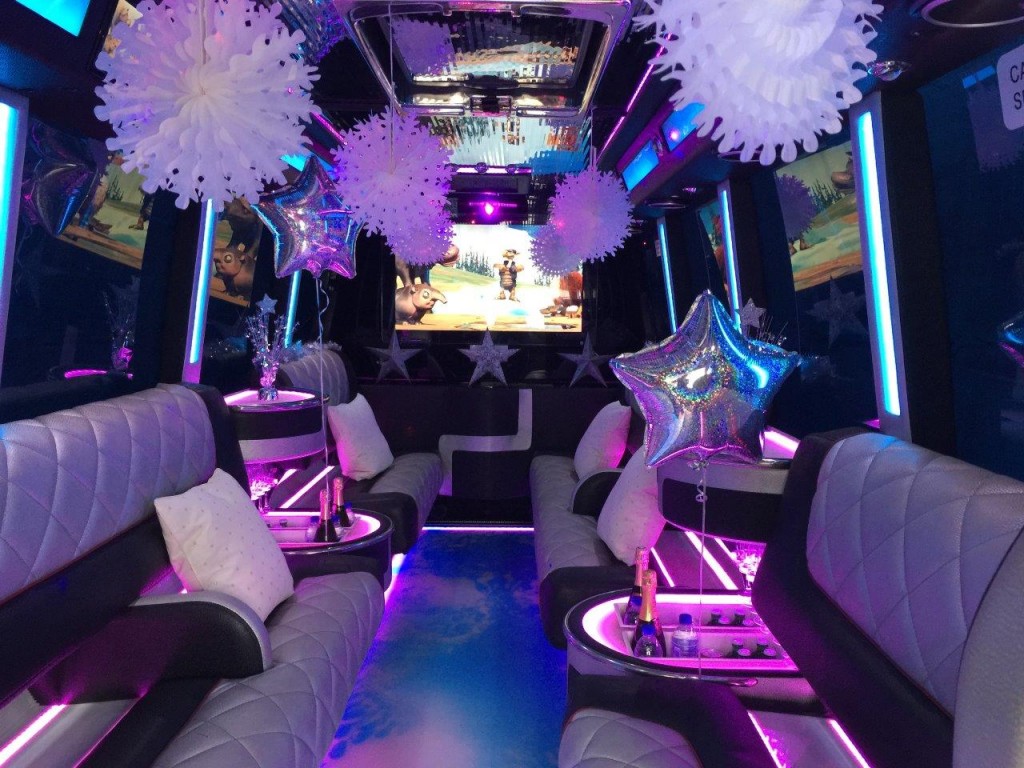 Getting a taxi for a regular night out is OK – but what about those special occasions? Perhaps it's a mate's 18th, 21st or a stag or hen do? Maybe you want to celebrate graduation – or even just passing your driving test. Whatever the reason, a party bus hire gives you the ultimate in luxury wherever you want to go – and however, you want to celebrate. Our buses have 40-inch colour TVs on board, a colour changing 'dance floor' on the deck, and we even have a karaoke machine to get the party started before you leave your starting point! There's an onboard complimentary bar, and our funky neon lights and fibre optics are incredibly popular – it's a nightclub on wheels, nothing less!
How to plan ahead
The first step to a great night out is successful planning. Think about which venues you want to try out – it could be a nightclub in Brighton or Eastbourne, or a vodka bar in Crawley or Tunbridge Wells – and make sure it is a place that everyone in your party will enjoy. Once you have a good list of venues, make sure everyone knows – and then tell your friendly neighbourhood party bus hire company what you want to do.
Getting the party started right away
As we discussed above, travel can be a pain when you just want to get out and enjoy yourselves – but it's far from the case with our party bus hire. Right from the very second, you step on board, we will be able to get you into the party mood. Our buses are purpose-built for fun, and you are fully expected to make use of our onboard sound system, disco lights, TVs – whatever takes your fancy. The driver will pick everyone up, and give you the ultimate party experience on the way to your first venue – and your last. You don't get this kind of thing happening on public transport!
Choose your wheels
The beauty of hiring a party bus is that you get to choose your mode of transport – with availability in mind, of course. You can go full-on party with a 16-seater Limo, for example, or go for something far more intimate with the Chrysler 300 8-seater options. So, however large, small, loud or quiet your party is, why not give us a call and book the ultimate in entertaining rides on one of our party bus hires? Get in touch with us today to book your big night out, and secure a place on the party bus now!
Published Date:
April 17, 2018