Are You Ready To Be The Star Of Your School Prom This Year?
It might only be the start of 2016, but for many upcoming school leavers in the south east, prom night is already looming. Okay, there's still a few things like final exams to worry about, but with leaving school and perhaps education altogether, it's the UK prom season which teenagers across Brighton, Eastbourne, Tunbridge Wells and Hastings are really getting fired up about.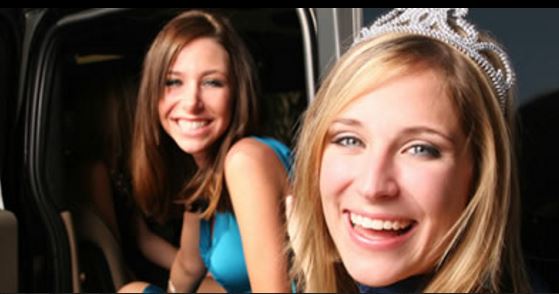 As a flamboyant and quintessentially American import to the UK, the school prom is a world away from the rather dreary days of the secondary school disco. Whereas once the coolest kid in school was the one who arrived at their school party in the newest available pair of Dr. Martens, the late 2000's are seeing UK teenagers arrive to their school prom night in £250+ dresses, complete with helicopter transfer.
Of course, most parents aren't seriously going to go so far as to hire a helicopter to transfer teenagers to their prom night. The next best thing though, is a school prom limo.
The Benefits of Prom Limo Hire
However, school prom limo hire isn't just about style and extravagance. In fact, when it comes to prom night, many parents in Brighton, Eastbourne and Hastings, choose Star Limousines, not just because of style, but because of safety also.
Most parents understand that the school prom is about showing off. With Star Limousines, you can therefore rest assured that your teenage prom goers can do so, while being chauffeured safely to and from events by our discerning and attentive drivers.
As for showing off in style, our prom limo hire service equips prom goers with the use of stretch limousine, stretch hummer and party bus vehicles, which are the epitome of luxury. Just remember to book in advance in order to avoid disappointment. Call or contact Star Limousines today and make sure that your son or daughter can arrive like a star at their prom night by clicking here.
Published Date:
January 25, 2016