Limo Hire in Brighton
If you live in Brighton, or plan a trip to Brighton, and you're looking for a great limo to hire, what should you look for and what kind of things can you do?
Limo hire in Brighton is very popular right now, thanks to all of the fun activities that you and your party can enjoy. Not only do you get the star experience, but you can also be delivered to a variety of exciting destinations, whether you're on a hen party, want a fun night out with the girls, or want to arrive in style for a birthday celebration.
Limo Hire Brighton Ideas
Clubs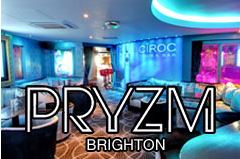 Clubbing should be a VIP and sexy affair: when you go to a club, you want to make sure that you have the ride to match. With our limo hire in Brighton, you can do just that, arriving at whatever venue you select in style. Things have changed a lot on the Brighton club scene in recent years. One of the city's most popular venues, Shoosh, has just undergone a £1 million upgrade making it into a super VIP destination – the perfect place to spend the night dancing. Remember, Shoosh isn't just a big clubbing destination in Brighton – it's one of the most sought-after club destinations in the world, attracting thousands of punters every year from both the UK and overseas.
Don't fancy a night out in Brighton? Not to worry – our limousine service can take you to a range of destinations in both Kent and Sussex. Many people who use our service love making a trip to Liquid and Envy in Maidstone, a world-class club which emphasises exciting visuals, not just music.
Supercharge your clubbing experience. Nobody likes to wait in queues, wondering whether they'll be allowed into the club. With our queue-jumping service, you can get ahead of the long lines and gain VIP entry to a range of clubs in the Brighton area.
Go clubbing in London. You can get party bus hire in Brighton and then travel north to London to spend the night partying at a range of venues. One of the most popular destinations is Carwash, particularly during the summer season.
Hen Parties
If you're looking for a thrilling hen party for you and your girlfriends, then limo hire in Brighton might be just what you need. No matter where you're heading, you can enjoy the ride in style with a limo to your destination. Our limos come with a range of features you'll love. When you take a limo to your destination, you don't have to drive. And because you don't have to drive, it's cocktails all round. Not only that, but great limos also come with incredible entertainment, music and lighting, – not to mention plush seating.
Where can you go for your hen party after you've hired a Brighton limo?
Brighton is a rich and varied city. There are dozens of destinations from which you can choose, or you can go outside of the town to London, and other destinations close by.
Cocktail-Making in Brighton is making something of a comeback. Cocktail making not only means that there will be plenty to drink, but you'll learn something in the process. Have you ever wanted to know how to make a Cosmopolitan, Mai Tai, Mint Julep, or Mojito? With a cocktail-making experience, you can do precisely that. Once you've completed your cocktail-making lesson, you can impress your friends with your knowledge of cocktails and entertain them in style.
If you'd like to learn something a little more seductive and have a few giggles at the same time, then a pole dancing party in Brighton might be precisely what you need. A pole dancing party will introduce you to the art of seduction, show you and the girls how to move sexily, and give you a bit of a workout to boot! Pole dancing lessons are the perfect complement to party bus hire in Brighton. You and your friends will be escorted in luxury to your venue of choice and can then be picked up afterwards and taken home, all the while enjoying drinks on ice, great lighting and music of your choice.
Do Something Special
Limo hire in Brighton isn't all about parties, drink and staying up late: you can also use it for a special occasion. Hiring a limousine to make a proposal, go on a special date, or celebrate an anniversary is a great way to show the person you love that you care. You could hire a limo in Brighton and take a trip to a romantic destination in London, like the London Eye, and propose. Or you could take a trip to a swanky hotel, like the Savoy, for a special meal. Whatever your choice of destination, you can make the whole event extra special by choosing a limousine as your mode of transport.
Children's Parties
Party bus hire in Brighton helps turn children's parties from an organisational disaster into something much more manageable and fun. Hiring a party bus is a great way to keep children entertained on a road trip, providing them with ample in-transit entertainment while keeping them perfectly safe and secure.
Most party buses are large enough to accommodate between eight and sixteen children. With a party bus, you can streamline the organisation of transport to your destination, cut costs, and have an experienced driver who will chauffeur you in comfort from Brighton to your destination of choice, whether in the city or not.
Brighton Limo Hire
Brighton limousine and party bus hire provide you with a host of benefits. Not only does it help with organisation, but it also makes the experience of travelling a lot more fun and enjoyable than otherwise. It frees you up to focus on your event, whatever that happens to be, unencumbered by organisational concerns. And it allows you to go wherever you want in style, whether that's a club, a hotel or a public attraction. Limousine hire in Brighton has never been more attractive.
Give us a call or contact us to get a quote
Published Date:
March 12, 2019