7 Ideas for Limo Hire in Brighton
Are you celebrating a special occasion in Brighton, or are you thinking about paying this fabulous city a visit and seeing the sights in style? If you're looking to push the boat out, have you thought about hiring a limousine? At Star Limousines, we provide service with a smile for all kinds of occasions and events. Here are some of the best ideas for limo hire in Brighton.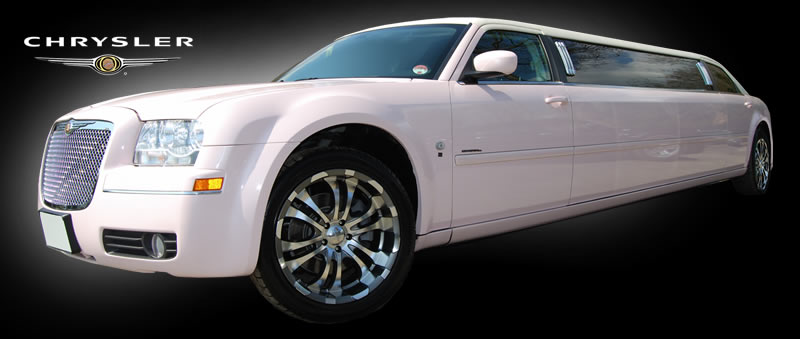 Birthday boys and girls
Your birthday comes but once a year, so what better way to treat yourself or your best friend or sibling to a night to remember by starting the celebrations with a limo ride? Travelling in the lap of luxury, our experienced, friendly drivers will get you from A to B and ensure you make an entrance. We cover a vast area, and we can transport you to party venues or even treat you to a journey you'll never forget with our party bus service. If you've got a birthday coming up, or you've been charged with organising an event for a friend or family member, there's nothing like a limo to get the party started!
Wedding limo hire
Are you counting down the days until you tie the knot? If so, you may be looking for the perfect vehicle to get you to the church, castle or hotel on time. Our classy, stylish, sparkling limousines are ideal for brides, grooms, and bridal parties. We have many years of experience in taking couples and wedding guests to venues across the region, and we'll always go the extra mile to ensure that your journey is as enjoyable and relaxing as possible. We want to make sure that you start your special day as you mean to go on.
Stag and hen parties
Did you know that Brighton is the 4th most popular location for hen weekends in the UK? If you're preparing to toast a bride or groom to be and send them off in style, there's no better way to set the tone than with limousine hire in Brighton. We provide tailored packages, we know the best places in town, and we'll ensure you start the night in the best way possible. We cater for large groups, and we offer competitive rates.
Nights on the town
Brighton has a reputation for laying on a good party, and there are few places in the UK that can rival this city when it comes to letting your hair down and dancing the night away. If you're looking for a unique way to party, or you're celebrating a special occasion like a birthday, the end of exams, brilliant results or a new job, why not book a limo? We can take you and your friends to the best haunts in town and ensure you make it home in comfort.
Prom and leavers' balls
Prom season is definitely something to look forward to. As you approach the end of school, college or university, there's nothing more exciting than the chance to dress up and spend the evening with your closest friends. Limo hire is a fabulous way to travel as a group and to get the party going early. Whether you're finishing high school, or you've just got your degree results, riding in a limo is the perfect way to celebrate the end of an era.
Festivals and concerts
Brighton is known for its active social scene, and there's always something going on in this vibrant city. Welcoming an array of famous faces, from chart-topping singers and the biggest names in house to world-famous comedians, artists and actors, Brighton hosts concerts and festivals throughout the year. Whether you're off to see your favourite band at the Brighton Centre, you're planning to dance until the early hours at one of the city's famous night clubs, or you're attending a gallery opening or the Brighton Fringe, why not make the occasion extra special with Brighton limo hire?
Luxurious airport transfers
For many of us, booking a holiday is the highlight of the year. If you're jetting off, and you want to feel your troubles melt away and embrace those laid-back holiday vibes as soon as you set up your "out of office", why not arrange a luxurious airport transfer? You can relax and unwind in comfort and get into holiday mode that bit earlier with limo hire in Brighton. Whether you're flying from a local airport, or you're going a little further afield, we'll be happy to ensure you arrive at the airport feeling fresh.
Are you planning to visit Brighton for a wedding, a night out or a stag or hen party? Are you looking to celebrate a special occasion in style? If so, why not give Star Limousines a call and find out more about first-class limousine hire in Brighton.
Published Date:
July 11, 2019