Limo Hire Brighton
Are you celebrating a special occasion in Brighton, or are you thinking about paying this fabulous city a visit and seeing the sights in style? If you're looking to push the boat out, have you thought a limo hire in Brighton? At Star Limousines, we provide service with a smile for all kinds of occasions and events. Here are some of the best ideas for limo hire in Brighton.
Limo Hire Brighton – Nightclubs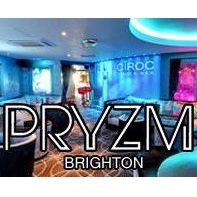 Arrive like a true VIP. Star Limousines can get you onto the guest list with most of the nightclub venues in Brighton and surrounding areas, and have exclusive deals to provide you with VIP discounted or free entry to the best clubs.
Shooshh Brighton is the city's first real VIP super club. After having a £1 million transformation to restore one of the most iconic clubbing venues in the world to the number one destination club in the UK. We can tell you all about it, but it will be better to experience the Shooshh Brighton atmosphere for yourself.
The breathtaking £6 million Pryzm entertainment venue has seven themed rooms, and two VIP suites to choose from, all under one roof. The nightclub is ideally located in the centre of Brighton. Escape to the multi-award winning Pryzm and let us take you on a journey 'around the world'. Chill in the Aspen Ski Lodge, dance your heart out in the New York Disco or relax in the seductive Parisian Boudoir. Who knows where you'll end up? With all this AND first class VIP booths and suites providing privacy and exclusivity, Pryzm is the destination to satisfy all your requirements. Tickets, VIP Entry & Limousine travel start from £25pp
Limo Hire Brighton – Hen Parties
Did you know that Brighton is the 4th most popular location for hen weekends in the UK? If you're preparing to toast a bride to be and send them off in style, there's no better way to set the tone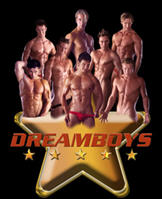 than with limousine hire in Brighton. We provide tailored packages, we know the best places in town, and we'll ensure you start the night in the best way possible. We cater for large groups, and we offer competitive rates.
Call us for details on one of many package deals: Spa package, VIP club package, Dream Boys Package, Cocktail making or even pole dancing classes!
You know size really does matter……so you should expect the biggest and very best vehicles with the most charming chauffeur service in the industry. Combine this with our unrivalled experience of hen parties and we guarantee to get your evening off to a memorable start.
Limo Hire Brighton – Stag Parties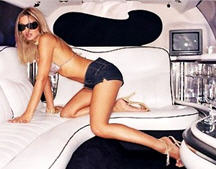 When one of your closest pals is about to get married, it's crucial that you and your friends give them the right kind of celebration, and stag nights are a big part of this. These events are notoriously challenging to organise, though, making it hard for a lot of guys to feel confident that they're going down the right route. Our stag party packages can take this work out of your hands, providing you with everything from limo hire to entertainment for the day, with options like paintballing, wine tasting, and even erotic dance up for grabs. This is a sure fire way to ensure that the groom-to-be isn't left disappointed.
There are few better ways to let your hair down than to group up and enjoy some time in a nightclub or two. With Shooshh Brighton recently undergoing an eye-watering £1 million renovation, it's a great time to experience this VIP super club, but you'll want to arrive in style. Along with Shooshh, Brighton is also home to a venue run by the popular Prysm franchise. Our club packages include the price of tickets and VIP passes, giving you the chance to jump the queue once you've stepped out of your limousine
Brighton City tours / pub crawl
Brighton has a reputation for laying on a good party, and there are few places in the UK that can rival this city when it comes to letting your hair down and dancing the night away. If you're looking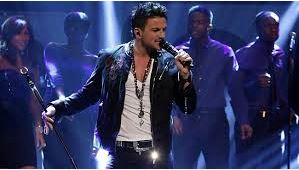 for a unique way to party, or you're celebrating a special occasion like a birthday, the end of exams, brilliant results or a new job, why not book a limo? We can take you and your friends to the best haunts in
Brighton is known for its active social scene, and there's always something going on in this vibrant city. Welcoming an array of famous faces, from chart-topping singers and the biggest names in house to world-famous comedians, artists and actors, Brighton hosts concerts and festivals throughout the year. Whether you're off to see your favourite band at the Brighton Centre, you're planning to dance until the early hours at one of the city's famous night clubs, or you're attending a gallery opening or the Brighton Fringe, why not make the occasion extra special with Brighton limo hire?
Brighton – Kids / Birthday Parties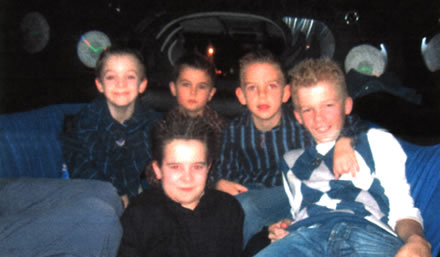 Party bus hire in Brighton helps turn children's parties from an organisational disaster into something much more manageable and fun. Hiring a party bus is a great way to keep children entertained on a road trip, providing them with ample in-transit entertainment while keeping them perfectly safe and secure.
Most party buses are large enough to accommodate between eight and sixteen children. With a party bus, you can streamline the organisation of transport to your destination, cut costs, and have an experienced driver who will chauffeur you in comfort from Brighton to your destination of choice, whether in the city or not.
Whether you are 5 or 95, make your birthday memorable with a fantastic drive in one of our fleet of new limousines, complete with balloons and fizz. Everyone's birthday should be special.
A one hour VIP limo party cruise, is our most popular children's party hire. A uniformed chauffeur will announce himself to the Birthday girl or boy. Then it's off to the City centre for the cruise of a lifetime. Watch everyone else staring at you as you cruise past the restaurants, shops and bars, enjoying complimentary soft drinks served from the onboard champagne bars.
Bring along a camera and (with parents consent), your chauffeur will happily take a photograph of your group with your limo at a choice location before setting down at home or at a party venue at the end of the hour.
Limo Hire Brighton – Sporting events
Finding enough time to get the lads down to Falmer Stadium to enjoy a footie match together can be a challenge when everyone is busy with work and adult life. When you finally get the chance,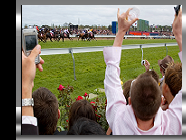 having to hold yourselves back for the sake of your designated driver can suck the fun right out of it all. Our limo hire service in Brighton can have you arriving at the match in style, followed by a ride around town to celebrate the victory you've just witnessed. We also offer chauffeur driven limousines to our local golf courses, horse races, and the prestigious Brighton and Hove Greyhound Stadium.
Brighton and Hove Greyhound Stadium ,one of the most scenic of all greyhound stadia in the British Isles. Its big, sweeping circuit is recognised by experts as being one of the fastest and safest tests of the racing greyhound. Brighton Dogs race every Thursday and Saturday evening (doors open 6.30pm) plus Wednesday afternoon (doors open at 1pm) and Friday and Sunday lunchtimes (doors open at 10.30am on Friday and 11am on Sunday).
Brighton Racecourse has a rich history dating back to 1783. A unique venue for both racing and events, the Racecourse is set above the vibrant city of Brighton and is widely known for its stunning views over the Sussex Countryside and English Coastline.
Limo Hire Brighton Marina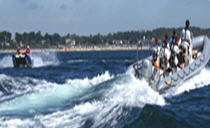 Brighton Marina is the largest marina in the UK and has plenty to do for all ages, within its picturesque waterfront surroundings. With an 8 screen cinema, 26- lane recently refurbished bowling alley, glow in the dark golf and casino, there's never a dull moment. If you love to shop, you'll enjoy exploring a selection of specialist stores, fashion, home furnishings, gifts, accessories and even designer kitchens.
For outdoor enthusiasts, go on a boat trip, learn how to sail or jet ski. For those who prefer dry land why not hire an electric bike or enjoy a walk along the east break water to watch the fishermen? When it is time to relax, there's nothing better than sitting in one of the many cafés or restaurants and watching the yachts sail by.
Brighton limousine and party bus hire provide you with a host of benefits. Not only does it help with organisation, but it also makes the experience of travelling a lot more fun and enjoyable than otherwise. It frees you up to focus on your event, whatever that happens to be, unencumbered by organisational concerns. And it allows you to go wherever you want in style, whether that's a club, a hotel or a public attraction. Limousine hire in Brighton has never been more attractive.
Give us a call or contact us to get a quote